#Commonalities▶ #SocialCurrentSee
---
---
---
---
▶ This
LINK
takes readers to a
PETITION
location regarding an urgent
TRILOGY GLEN IVY
matter: The long-neglect repairs for the common interest area lakes, specifically Lake#16, in our community. If you live in
TGI
, please sign the petition.
---
---
As some 1317 homeowners in the common interest development (aka HOA) of
TRILOGY Glen Ivy
(TGI) contemplate the long-standing failure here to effect CC&R maintenance for common areas in and around our community, some wonder if this malady is also common to other HOA locations?
The answer, of course is affirmative, if you
Flip②
▶ and this
FLIPBOARD
archive ...
---
---
As usual, the

WHO

answer for this topic, comes from a clip by well-known and prolific HOA blogger

Deborah Goonan

of

Independent American Communities




WHEN

we look at TGI common areas that require maintenance, the current "to do" list is crowned with these items:

(1) multiple lakes that are dry and visual blights (see notes below)

(2) a pocket park fountain base that is cracked and in need of immediate repair

(3) trees that are decaying and sod underneath that need tending






WHY

is HOA maintenance of common areas vital?



---
---
SEE VERSION OF THIS POST FOR YOUR PHONE
---
SIGN A PETITION on this subject
---
The slide show above reveals (slide#2) aerial scenes of HOA TGI and Glen Ivy Golf Course Lakes (circa 2011) prior to the current blight for those areas; and (slide#3) the lake conditions today and maps of the location.
this icon found the the bottom border above.
---
---
Less we misrepresent the facts, a quick caveat about the Trilogy Lake problems should state that the lakes within the Glen Ivy Golf Course property, but shared common areas contiguous with the Trilogy Glen Ivy community, are not the right or obligation of the HOA to maintain. That is the responsibility of the golf course owner.

However, there are specific CC&Rs that govern golf course maintenance. The TGI dilemma is that the HOA is not the declarant to enforce the golf course CC&Rs. That oversight happened when the general, homeowner CC&Rs were transferred to the nonprofit HOA (circa 2006) by the original property developer, Shea Homes. Due to ongoing litigation (not yet ended since 2010), Shea Homes has refused to relinquish the golf course CC&R declarant rights to the HOA.

Hence, this whole issue of common area maintenance has become an unfortunate technicality over which the TGMA Board and homeowners have no specific remedy until litigation is settled. But, of course, the issues of tree and lawn maintenance and the fountain repairs are separate matters that are not delayed by litigation concerns.

In retrospect, TGI homeowners may ponder what might be the condition of the lakes had the first TGMA Board and management at the 2006 period been more aggressive about asking for and receiving those golf course declarant rights. Alas, we will never know.
---
---
---




---
---
"Rarely does a gardening book raise eyebrows, let alone hell."
Fire the Landscaper
is a biting critique of current landscape design and maintenance practices. The book explores the health risks, cultural biases, origins, and the insults to Mother Nature caused by our culturally backed, legally enforced obsession with artificial representations of nature. The author,
Phil Williams
, is a former owner of a successful lawn and landscape company. He exposes the waste, fraud, and downright ridiculousness of an industry focused solely on aesthetics. Through his subsequent training as a permaculture designer, he offers many practical solutions aligned with nature to increase the health and productivity
---
---
---
---
---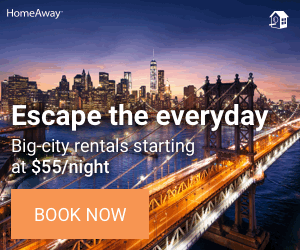 ---
---
---
---